Become a Local 94 Apprentice
Plumbers and Pipefitters Local 94 JATC prides ourselves on training the best pipefitters, welders, plumbers and HVACR service technicians in the industry through our industry-recognized Registered Apprenticeship program.
As part of our curriculum, we maintain the highest teaching standards and expect each of our students to continually improve their expertise in the field.
What is an Industry-Recognized Apprenticeship Program?
Industry-Recognized Apprenticeship Programs are high-quality apprenticeship programs recognized as such by a Standards Recognition Entity pursuant to the Department of Labor's standards. These programs provide individuals with opportunities to obtain workplace-relevant knowledge and progressively advancing skills.
IRAPs include a paid-work component and an educational component and result in an industry-recognized credential.
An IRAP is developed or delivered by entities such as trade and industry groups, corporations, non-profit organizations, educational institutions, unions, and joint labor-management organizations.
What does that mean for me?
That means that the training you receive from the Plumbers and Pipefitters Local 94 JATC is state-of-the-art and accredited through the industry.
That the skills you are learning on the job and in the classroom will set you up for success for your entire career.
Local 94 Apprentices Earn While They Learn
Apprentices are paid while they train on the job and attend classes. If you have no previous experience, you will begin by entering a five-year apprenticeship program, consisting of on-the-job training as well as day and/or night classes – a program that is considered by many to be the best construction industry apprentice program in the world.
During the apprenticeship, members are paid a progressive wage and receive benefit options after 300 working hours.
Applicants to the apprentice program are evaluated on an even playing field, regardless of race, sex, national origin or religious affiliation.
The five-year program is divided into one-year segments, each of which includes 1,700 to 2,000 hours of on-the-job training and a minimum of 252 hours of related classroom instruction, providing a strong general education in the trade, with core courses in basics such as mathematics, science, drafting, welding and other related courses.
At a certain point in the program, apprentices are given the opportunity to choose the specific path they wish to follow, to become a journeyman plumber, pipefitter or HVAC service technician.
Through a partnership with Stark State College, you will receive credits toward your Associates Degree in Construction Management. All costs are covered by Local 94 and are part of the benefits afforded to you through the registered apprenticeship program.
If you are highly motivated, an apprenticeship with UA Local Union 94 can lead you on a very rewarding career path in a noble trade. The rewards of Union Apprenticeship Training are many, and as a result of working under a union contract, you will enjoy good wages and benefits.
JATC Partnerships
RG Drage Career Technical Center Partnership
Local 94 JATC is proud to partner for accreditation and training with RG Grage in Stark County. RG Drage Career Technical Center represents the merging of the education and business communities to develop academic, occupational, and employability skills.
Buckeye Career Center Partnership
Buckeye Career Center offers over 30 career-technical education programs for high school students,  nine full-time Adult Education programs, and numerous part-time courses for adults. Local 94 JATC has partnered with Buckeye Career Center for years and continues the educational partnership. 
Stark State College Partnership
Local 94 JATC has partnered with Stark State College to continue educational development. Stark State positively impacts the life of each student and our communities by providing access to high-quality, relevant, and affordable education.
Washtenaw Community College UA ITF Partnership

The United Association International Training Fund (UA ITF) has partnered with Washtenaw Community College for accreditation of the Instructor Training programs. Washtenaw Community College was established in 1965 and has grown into one of the nation's premier community colleges with an annual enrollment of more than 18,000 students in credit classes each year, and thousands more in Economic and College Development classes.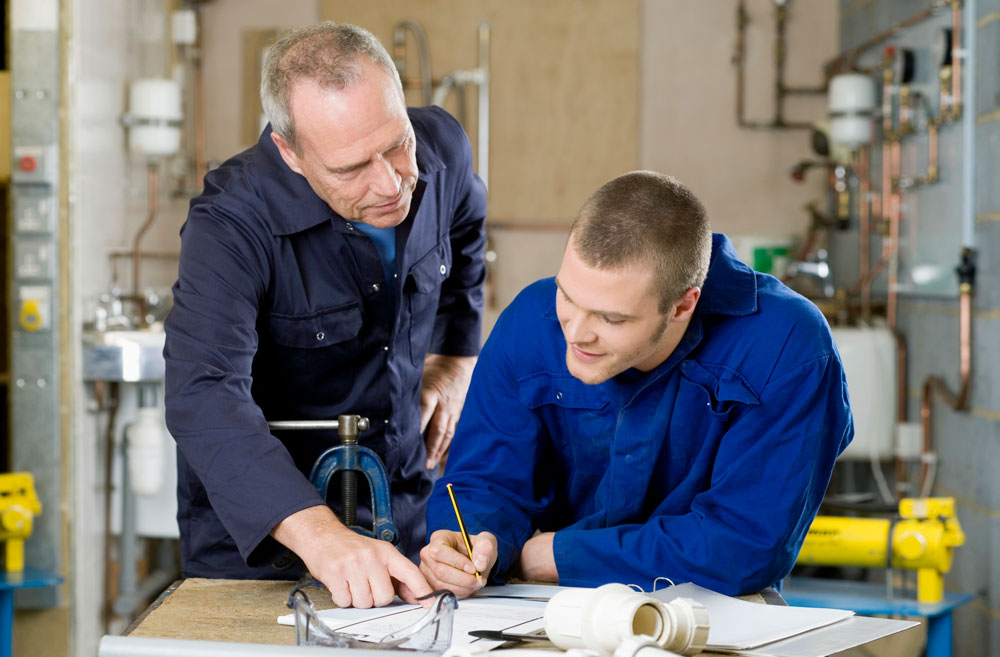 Take the Evaluation
Download the physical form below and send by mail, or deliver in person to:
3919 13th St SW
Canton, OH 44710